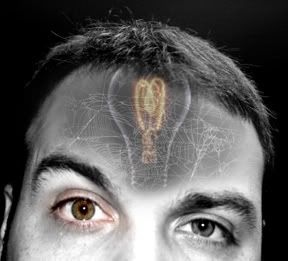 Let's discuss
Florida Power and Light (FPL)
for a moment. (To my friends out of state: bear with this, you may find it has relevence to where you live, also).
Did you know that they are currently lobbying the state for an
increase
to your rates? If they won the state's approval, they would be adding only $3-4 a month to your rates (if you're in their area), so it seems pretty insignificant. However, the total $430 million increase is PHAT (Pretty Hot and Tasty) when you look at the overall picture.
The
Office of Public Counsel (OPC)
is a state appointed organization whose job is to represent the people against government blessed monopolies like Florida Power. (I didn't even know they existed!) The OPC is arguing that Florida Power needs
only
a $130 million dollar hike.
I understand that it takes money to run an organization, and FPL hasn't raised their rates in 10 years. But that's because they'd been making huge
surplusses
for a very long time, until the hurricanes hit last year. Suddenly they were scrambling, and they were forced to dip into their
reserves
. Sorry, FPL, but I have little sympathy. You'd been dinging your customers as much as you could.
For those of us who have TECO or Progress Energy, this applies to you as well. Because FPL sells power to both companies, and if their rates go up, ours will too. Also, if FPL gets the green light to raise rates, the others won't be far behind.
Friends of ours work for Progress Energy. They warned us all to go out and buy
generators
this year. "You think it was bad
last
year," they said. Progress has decided that they
won't
force their employees to race against the clock to restore power this year, as they did last year. They've also
cut
a great deal of their workforce.
Therefore, those of us who sat around with no electricity in muggy 90 degree weather for weeks last year went and ponied up around $700 for brand new generators. At this point, I will be very disappointed if we don't lose our electricity for at least a day.
So, if these power companies aren't going to be doing much to help us this year, why do they need an increase at
all?
And for those of you who didn't know what
phat
was before, a word to the wise: use it judiciously. Don't tell your wife she's "phat" unless you want to be sleeping in the shed tonight.